Free Shipping for US orders over $50 | ordinary purchase, extraordinary purpose
Socks that Give Books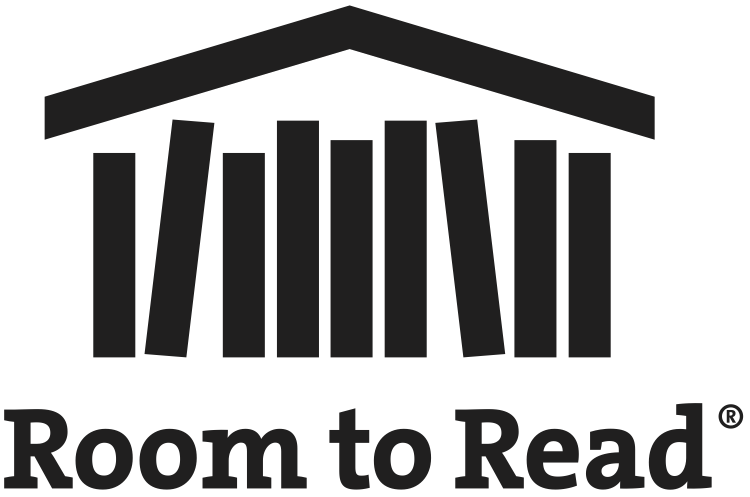 One pair = 1 book for children
---
---
These couldn't be more comfortable -- yellow, blue, and grey heather ankle socks, complete with a book embroidery plus extra arch support and padding for supreme comfort. Each pair supports Room to Read and their work to improve literacy and equality for school children.
Made in India

75% Organic Cotton, 23% Polyamide, 2% Spandex

Fairtrade, GOTS, and Vegan Certified

Machine wash cold. Dry on low heat. Do not iron.

Terry padding for comfort
Organic Cotton
Vegan
Fairtrade Certified
Sustainable
The Problem
124 million children and adolescents are not in school and one in four children in low-income countries cannot read. There are 750 million illiterate people in the world, two thirds of which are women and girls.
The Solution
Ensuring primary schools have libraries filled with books along with trained teachers and librarians can support the basic reading skills needed to lift 171 million people in low-income countries out of poverty.
The Impact
Since 2000, collaboration with local communities, partner organizations and governments have helped over 14 million children realize their potential through books and education.
Educate Kids
Literacy is the foundation for human communication, connection, and growth; yet nearly a billion people cannot read or write. Conscious Step partner Room to Read aims to change that by focusing on literacy and gender equality in education across developing countries around the world. Literacy skills in the young students help children excel in class and in life – a leg up all kids deserve.
Sustainability in Every Pair
Change is in our choices, and we've taken great care to keep our manufacturing simple and transparent. Our high quality, fairtrade socks are made from the cleanest cotton by empowered producers in communities we serve and support. That's a sock you can feel good about.
Learn More
Clean, Organic Cotton
We source our cotton from India, where 80% of the world's supply is grown. Each pair is non-GMO, pesticide- and insecticide-free, and empowers independent farmers to keep it clean.
Choose Fair
Fairtrade, that is. Which means better working conditions in developing countries. You can rest-assured that Conscious Step promotes fair and ethical working conditions for all our producers.
Mindful Manufacturing
Conscious Step works to promote fair and transparent working conditions. No child labor; minimum wage compliance and paid overtime; everything our producers need to thrive at work and in their communities.
Customer Reviews
Write a Review
Ask a Question
Filter Reviews:
socks
quality
gifts
Christmas
community
time
cause
others
01/07/2021
Anonymous

United States
Great way to giveback
This was a great Christmas present for my mom as she loves books and giving back to the community. The socks were very comfy for her! Will buy again as gifts for others for sure.
09/03/2020
Kayla D.

United States
So wonderful!
These socks make me very happy. They are incredibly high quality, and they are so cute. I love what the company stands for and I will definitely be returning to buy more the next time I need socks!
07/23/2020
Pam H.

United States
Great & super happy!
We ordered your product as Christmas gifts last year as a way of giving with a cause. So when we needed new socks we knew where to go. These are great' love the quality, how their made and all the causes that you stand for. We'll be back!!