Free Shipping for US orders over $75
Emerald Forest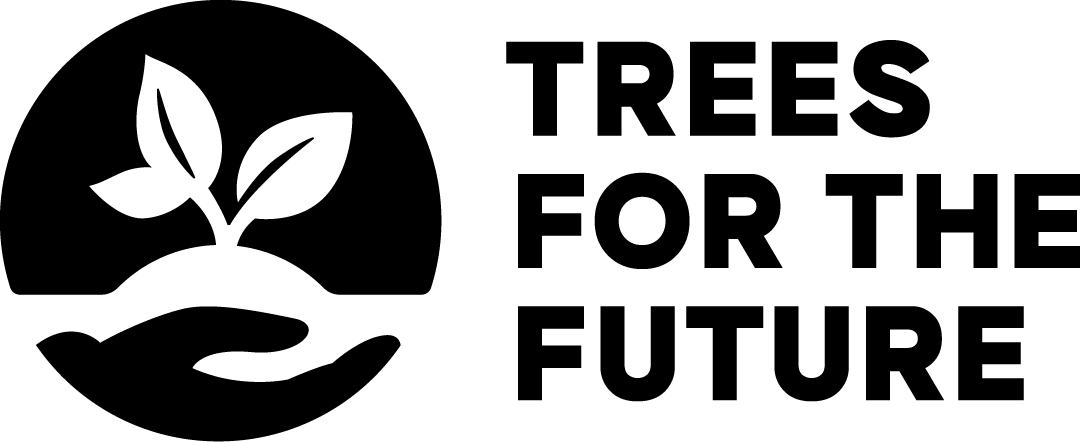 One candle = 4 trees planted
---
---
Emerald Forest has a magical quality to it. Just imagine yourself sitting on a fallen tree trunk, watching a family of deer meander by. This candle, with notes of cedarwood and juniper berries, has everything you need to be transported to those breathtaking moments. Each candle supports Trees for the Future and their work to plant Forest Gardens that transform lives and landscapes across the world.
Handmade with locally harvested beeswax, coconut oil, and phthalate-free fragrance
9 oz. and about 60 hour burn time
For best results, burn the candle to its edge on the first use and trim the wick to ¼ inch before each burn
Place on a stable surface away from other flammable objects. Keep out of reach of children and pets and never leave lit candles unattended
Made in Michigan
Sustainable
The Problem
Trees are cleared at a rate of 50 soccer fields per minute as short-sighted farming systems destroy ecosystems. In developing countries, this mass degradation rarely ensures sustenance or income for the poorest families.
The Solution
Teaching families to grow sustainably lessens the physical burden on women and children while a diverse array of crops offer a reliable source of food, saleable products, and improved soil and disaster mitigation.
The Impact
Empowering over 28,000 farmers and their families with 187 million trees planted – 82 percent of whom have seen significant income increases and 86 percent no longer worry about going to bed hungry.
Plant Trees
Forest gardens provide nutritious food that can be harvested throughout the year for both sustenance and income. This method of regenerative farming also significantly reduces the loss of wild land to agriculture. Conscious Step partner Trees for the Future educates and empowers families in developing countries, helping them reclaim land with plants and trees that will thrive in their backyards. The food those plantings produce improve their standard of living – feeding the earth, and its people.
Sustainability in Every Pair
Change is in our choices, and we've taken great care to keep our manufacturing simple and transparent. Our high quality, fairtrade socks are made from the cleanest cotton by empowered producers in communities we serve and support. That's a sock you can feel good about.
Learn More
Clean, Organic Cotton
We source our cotton from India, where 80% of the world's supply is grown. Each pair is non-GMO, pesticide- and insecticide-free, and empowers independent farmers to keep it clean.
Choose Fair
Fairtrade, that is. Which means better working conditions in developing countries. You can rest-assured that Conscious Step promotes fair and ethical working conditions for all our producers.
Mindful Manufacturing
Conscious Step works to promote fair and transparent working conditions. No child labor; minimum wage compliance and paid overtime; everything our producers need to thrive at work and in their communities.