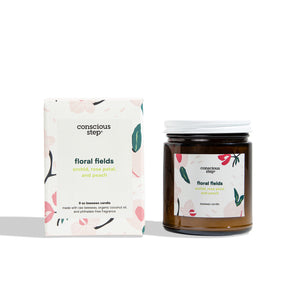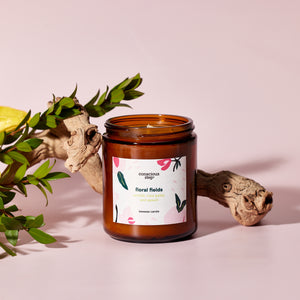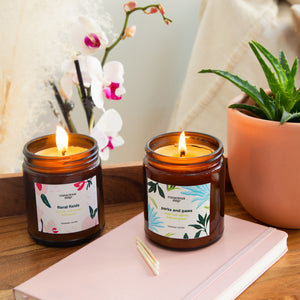 Our happy place? An endless field of fresh roses, orchids, and peach trees weighted down with fuzzy fruits. So we made a candle that smells just like that. Burn Floral Fields in the background of your next self-care day and let those stressful feelings melt away.

• Handmade with locally harvested beeswax, coconut oil, and phthalate-free fragrance
• 9 oz. and about 60 hour burn time
• For best results, burn the candle to its edge on the first use and trim the wick to ¼ inch before each burn
• Place on a stable surface away from other flammable objects. Keep out of reach of children and pets and never leave lit candles unattended
• Made in Michigan
1% for the Planet: A global network donating at least 1% of annual sales to environmental solutions for a healthy planet.
Millions of people are touched by mental illness. In America, almost 20 percent of adults are affected each year, having a profound physical, social, and financial impact. NAMI has offered help and hope for over 40 years, with hotlines, resources, and community outreach for individuals who are suffering. By supporting research and education and by building public awareness, they are breaking the stigma of mental illness and proving no one is alone.

Each candle donates $1 to NAMI to support their work to destigmatize mental health issues.
Orders are processed within 1-4 business days and take 3-5 business days for shipping within the US. Typically east coast orders will take about 3 days to ship, while west coast orders may take up to 5 days.

International orders and orders to Hawaii and Alaska take 7-10 days for shipping.

Free returns for any unworn product that is still in its original packaging within 30 days of purchase. We want you to be happy with your purchase :)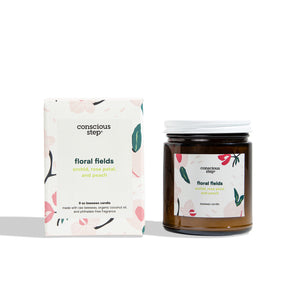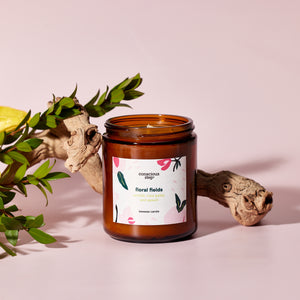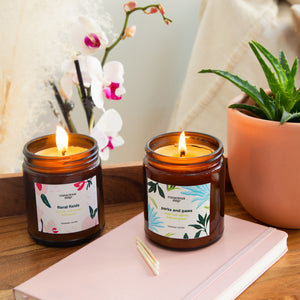 power and purpose in every purchase.
every purchase gives back to world changing nonprofits
sustainably sourced with the planet in mind
premium quality that feels better and lasts longer
hundreds of happy 5-star reviews (and counting)
your happiness guaranteed. we promise