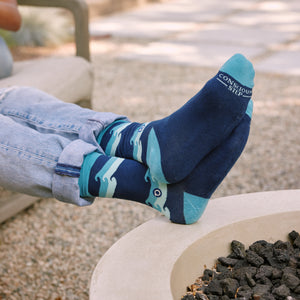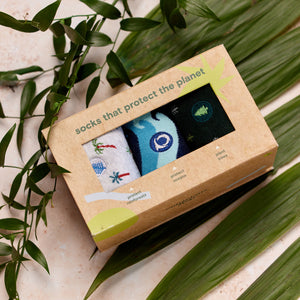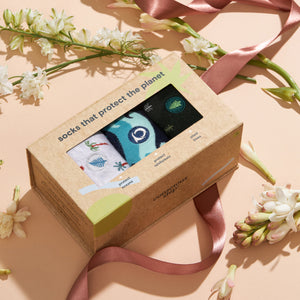 Small box, big impact. Our partners have the land, air, and sea covered to protect all avenues and slow the overall effects of climate change with this stunning gift box. Featuring ocean waves, pine trees, and tropical palms, this box supports Oceana, Trees for the Future, and Conservation International as they work for a cleaner, healthier planet for all.

• 3-pack gift box of recycled packaging, with cause insert
• Fairtrade, GOTS, and Vegan Certified
• Terry padding for comfort
• Machine wash cold. Do not Bleach. Tumble dry Low. Do not Iron.
• 75% Fairtrade Organic Cotton, 23% Recycled Polyester, 2% Elastane
• Made in India
GOTS Certified Organic Cotton: The worldwide ecological and social standard for organic fibers, free of herbicides, insecticides, and pesticides.

Fairtrade Certified: Produced in accordance with Fairtrade International's rigorous environmental, economic and social standards.

Vegan: Guarantees a product uses no animal ingredients and is not being tested on animals.

1% for the Planet: A global network donating at least 1% of annual sales to environmental solutions for a healthy planet.
Oceans are home to most of the life on our planet. They regulate climate by absorbing carbon dioxide, and provide livelihoods and nutrition to countless individuals. That said, overfishing, pollution, and habitat destruction have degraded ocean health over time. Oceana is the largest advocacy organization focused solely on oceans -- with the goal of making them as healthy and abundant as they once were.

Regenerative farming restores soil organic matter and biodiversity – resulting in more carbon dioxide being captured in the earth and an improved water cycle. Forest gardens are one way to achieve these benefits, while also providing nutritious food that feeds families and provides economic opportunity. Trees for the Future educates and empowers families in developing countries, helping them reclaim land with plants and trees that will thrive in their backyards. The food those plantings produce improve their standard of living – feeding the earth, and its people.

Forests sequester carbon, support clean water systems, and provide 1.6 billion people globally with everything they need to prosper. Worth more than land and lumber, forests are vital for the health of our planet and global community. Conservation International empowers local communities around the world, working with them to keep forests standing and help them thrive. It's a win-win for people, wildlife, and the planet.

Orders are processed within 1-4 business days and take 3-5 business days for shipping within the US. Typically east coast orders will take about 3 days to ship, while west coast orders may take up to 5 days.

International orders and orders to Hawaii and Alaska take 7-10 days for shipping.

Free returns for any unworn product that is still in its original packaging within 30 days of purchase. We want you to be happy with your purchase :)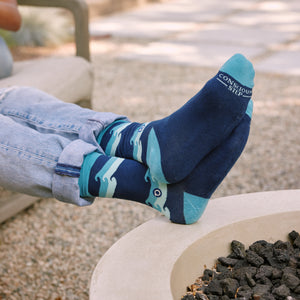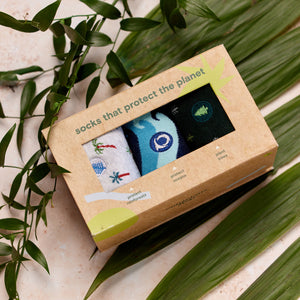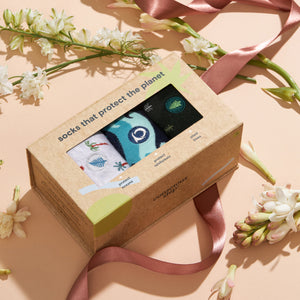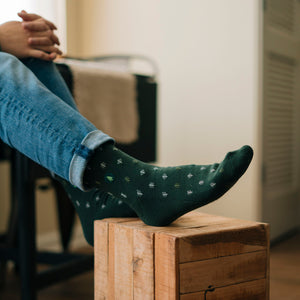 power and purpose in every purchase.
every purchase gives back to world changing nonprofits
sustainably sourced with the planet in mind
premium quality that feels better and lasts longer
hundreds of happy 5-star reviews (and counting)
your happiness guaranteed. we promise