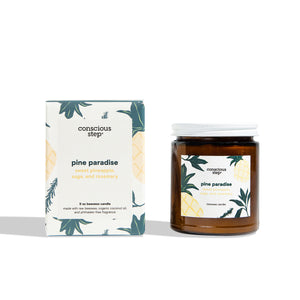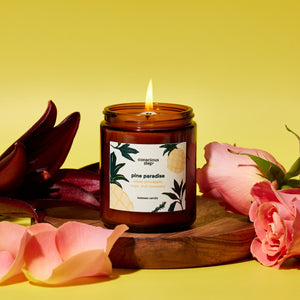 If you light this candle and close your eyes, you'd think you were in a beachfront forest of evergreen pines. Hard to imagine? Let the scents of sage, rosemary, and sweet pineapple come together to show you how! It's like taking a piece of the tropics on a winter getaway.

• Handmade with locally harvested beeswax, coconut oil, and phthalate-free fragrance
• 9 oz. and about 60 hour burn time
• For best results, burn the candle to its edge on the first use and trim the wick to ¼ inch before each burn
• Place on a stable surface away from other flammable objects. Keep out of reach of children and pets and never leave lit candles unattended
• Made in Michigan

1% for the Planet: A global network donating at least 1% of annual sales to environmental solutions for a healthy planet.
Regenerative farming restores soil organic matter and biodiversity – resulting in more carbon dioxide being captured in the earth and an improved water cycle. Forest gardens are one way to achieve these benefits, while also providing nutritious food that feeds families and provides economic opportunity. Trees for the Future educates and empowers families in developing countries, helping them reclaim land with plants and trees that will thrive in their backyards. The food those plantings produce improve their standard of living – feeding the earth, and its people.

Each candle plants four trees.
Orders are processed within 1-4 business days and take 3-5 business days for shipping within the US. Typically east coast orders will take about 3 days to ship, while west coast orders may take up to 5 days.

International orders and orders to Hawaii and Alaska take 7-10 days for shipping.

Free returns for any unworn product that is still in its original packaging within 30 days of purchase. We want you to be happy with your purchase :)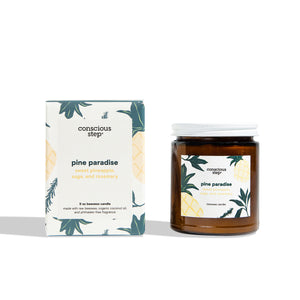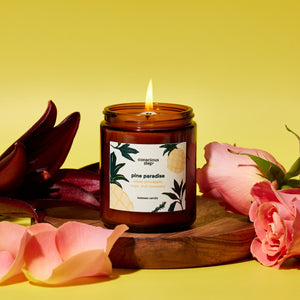 power and purpose in every purchase.
every purchase gives back to world changing nonprofits
sustainably sourced with the planet in mind
premium quality that feels better and lasts longer
hundreds of happy 5-star reviews (and counting)
your happiness guaranteed. we promise